This is the third Aspen pattern, possibly last, i'm not sure yet! Alpine stitch beanie pattern. This is my favourite hat pattern i've written, and as I can't stop saying – in my favourite stitch!
You can find the cowl pattern here, and the mittens pattern here.
If this stitch is new to you, you can find a tutorial here. Just note that we aren't including the SC rows in this pattern.
This pattern is far easier than it looks, and is very beginner friendly despite looking beautiful and intricate. There are no increases or decreases, so it works up quickly without counting. The perfect Netflix project.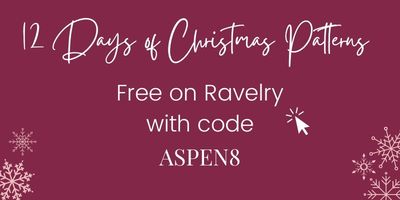 The PDF version of this pattern comes in sizes 0-6 months – adult large, in this post you'll find the medium adult size made to fit the average female. You can find ad-free PDF with all of those sizes included on Etsy or Ravelry below.
This post contains affiliate links, find full disclosure here.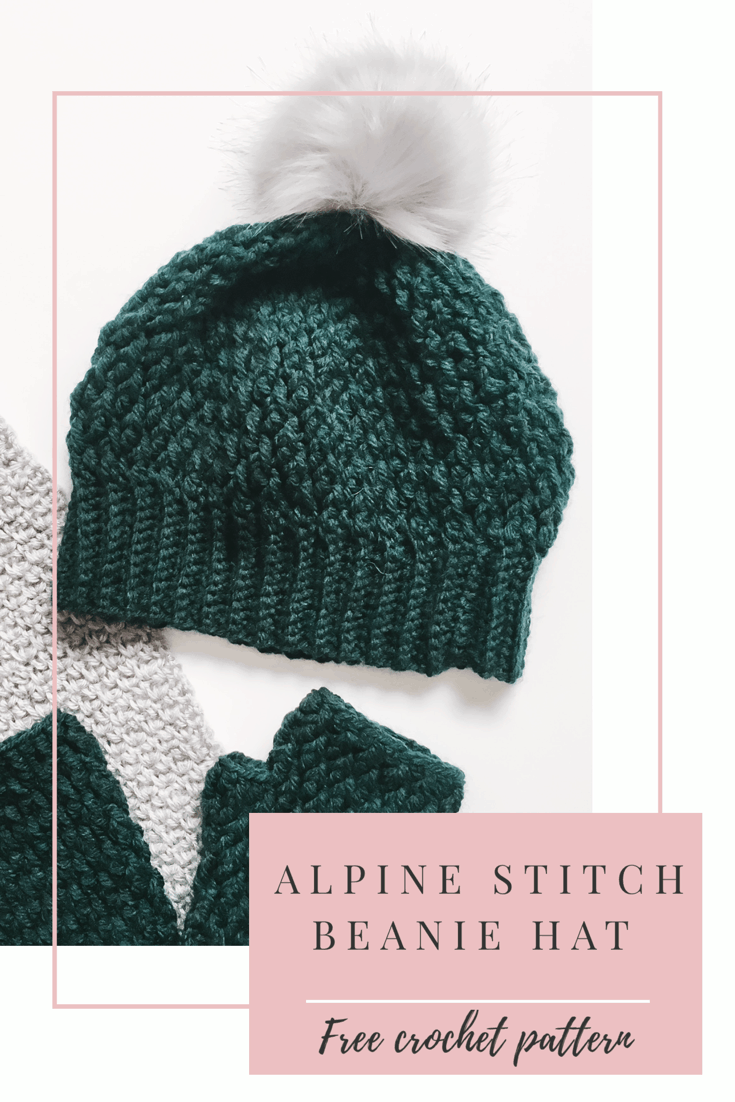 Alpine Stitch Beanie
You'll need:
<100g aran weight yarn. Recommend Paintbox simply aran.
Scissors and needle to finish
5.0mm hook
Optional pom
The Paintbox aran from LoveCrafts comes in over 50 shades with worldwide shipping, and is currently on sale!


Pattern Steps
The Alpine Stitch:
Work 1 row of DC
On the next row, starting with DC, alternate DC and FPDC (US terms)
On the next row, starting with FPDC, alternate FPDC and DC around, working FPDCs into DCs and DCs into FPDCs from the previous row.
Ribbed brim:
Row 1 – CH13, SC in the 2nd ST from the hook and each ST until the end (12)
Row 2 – CH1, SC in the back loop of each ST until the end (12)
Repeat Row 2 until you have 70 rows of SC. Join the last row to the first row with slip stitches to form a band, turn the right way around to continue the next stage of horizontal stitches.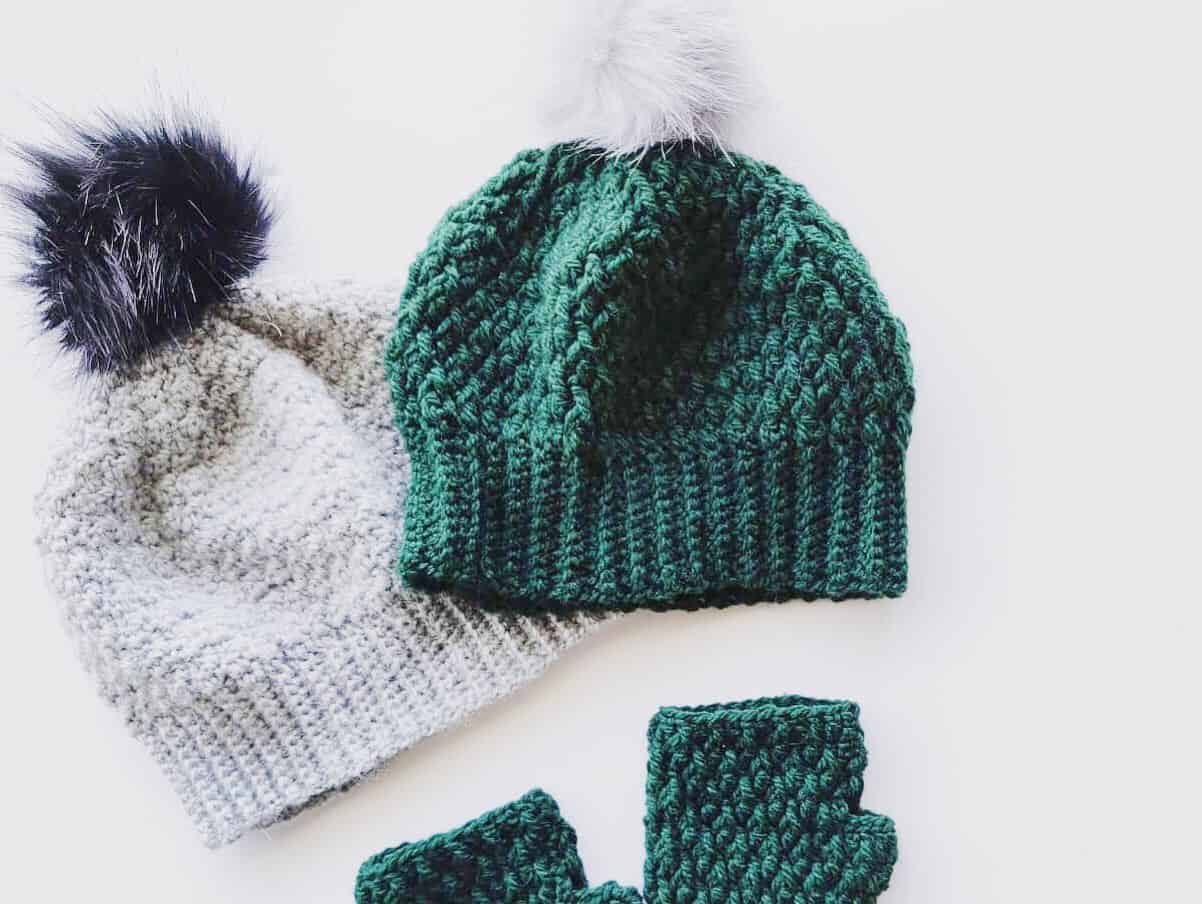 Body:
Row 1 – CH2, DC in each SC row, SS to close (74, 70, 66, 60, 58, 52, 46)
Row 2 – CH2, alternate DC and FPDC around – the Alpine stitch. SS (70)
Row 3 – CH2, work FPDC in the DC from the previous row, and DC in the FPDC from the previous row. Continue around. (70)
Repeat rows 2 and 3 for a further 12 rows, 14 in total.
Weave yarn in and out around the last row, to be able to pull tight and cinch closed. Close off with a needle and attach pom if using.
Finished!
Come back to this pattern later with a pin, or add to your Etsy or Ravelry favourites below!