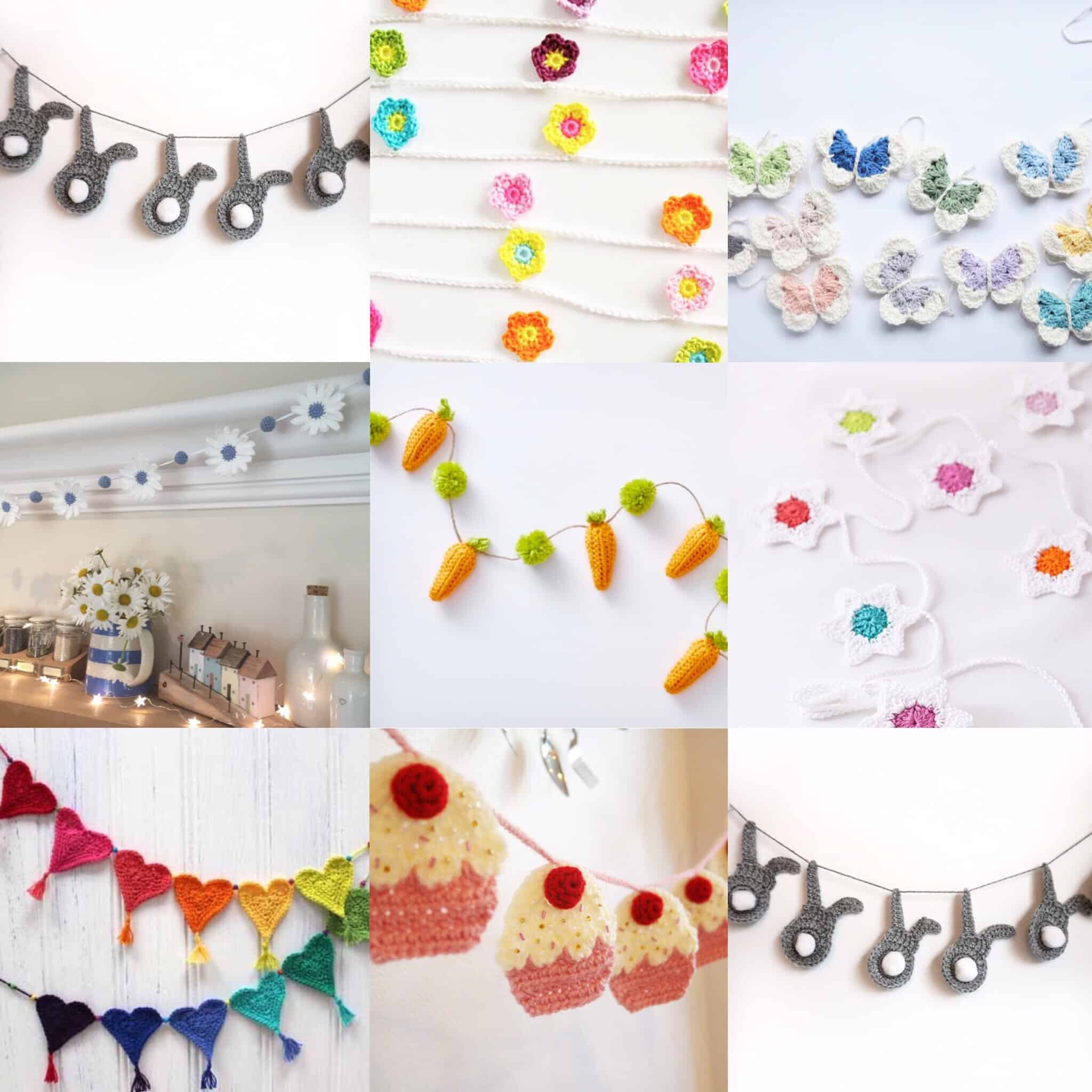 Spring has almost sprung, so here are 10 of my favourite crochet garland patterns! We're thawing out over here in the UK now, the days are longer, the sun is warmer and here for longer, greens are growing, and the spring bulbs in my garden are shooting! I love love love spring, it brings so much joy to everyone and just generally lifts the mood – nature at it's best. Aside from the way our beautiful planet comes back to life in the spring and amazes me year after year, it's also the perfect time for a home refresh. Spring clean anyone? What's better than a freshly cleaned and organised home? A freshly cleaned and organised home with the space for crochet home decor projects of course!
I've put together 10 of my favourite spring crochet garland patterns / bunting patterns from some fab designers, and best of all you can follow them whenever you like for free. Woop! These are some gorgeous home garland projects that I know you'll love, and they'll look great adding some spring colour to your home.
Thank me later 🙂
Free Crochet Garland Patterns
1. This pretty flower garland pattern is adorable (Heart Handmade)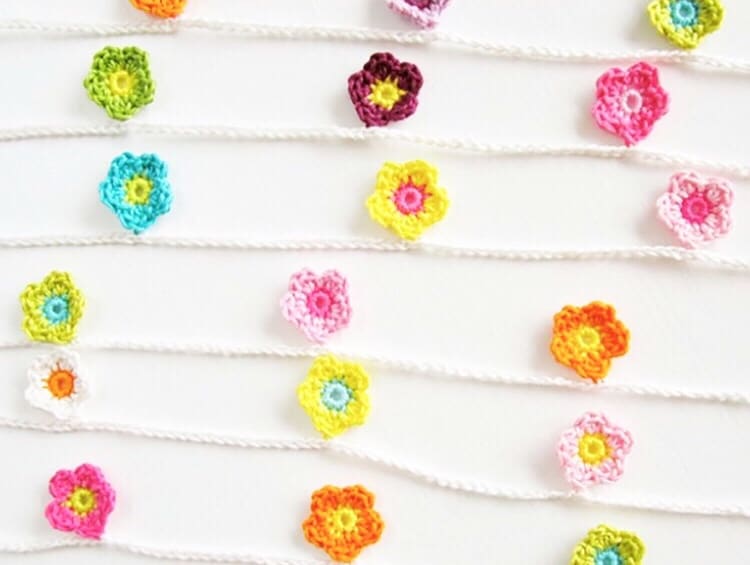 2. What signifies spring more than bunnies? (Burgundy and Blush)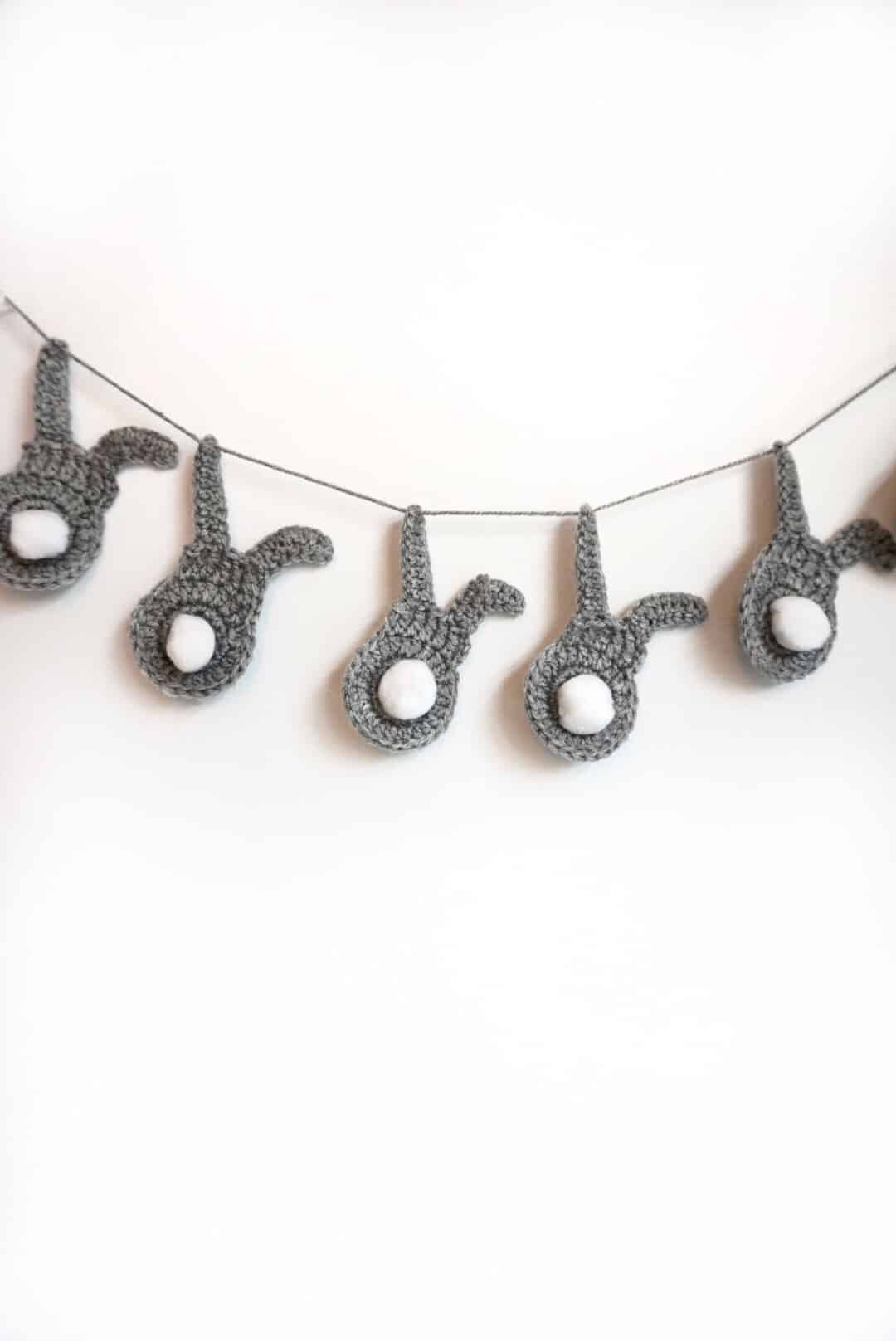 3. Every bunny needs a carrot! (Hobbycraft)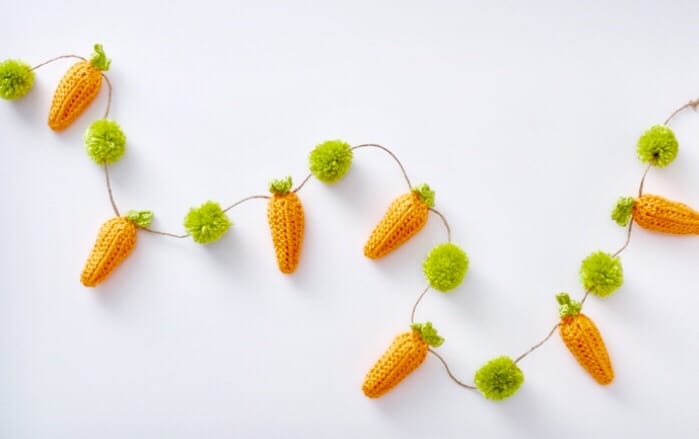 5. Go on then, and some more (Planet Penny)
6. These daisies have got spring written all over them! (Just Pootling)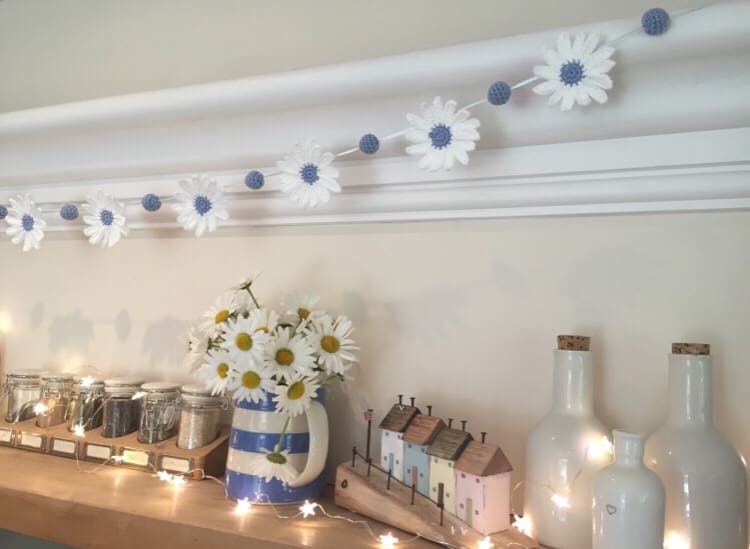 7. Butterflies add so much to a flower garden (Bear Loves Dove)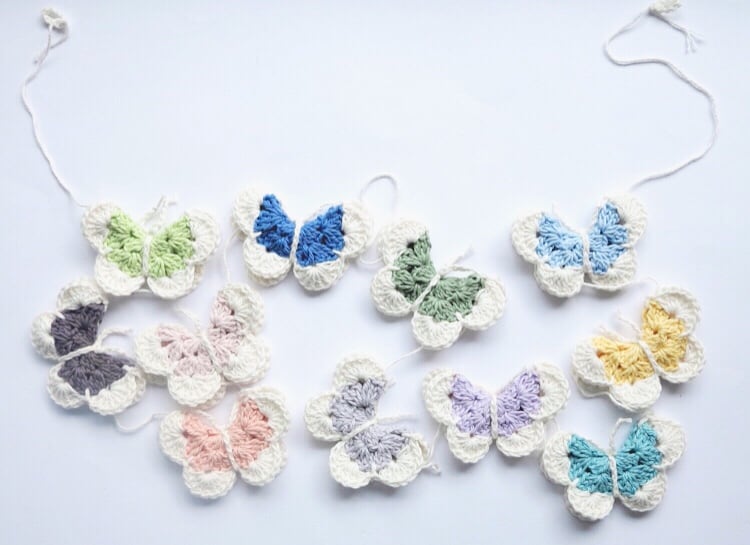 8. Because who doesn't love cupcakes?! (Twinkie Chan)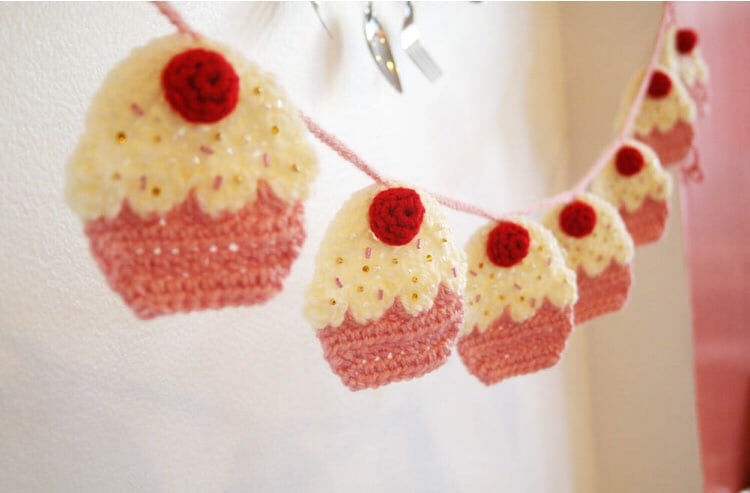 9. This star garland would be really cute in a little one's bedroom (Anabelia Handmade)
10. Aaaand more hearts to finish! (Loop San)
Hope you love these as much as me!