The first pattern of May, and it's a crochet zip bag pattern. The two sides are different, using the blanket stitch on one side and a good old half double crochet on the other. It was my first time using the blanket stitch on this project but I love the texture it gives and it works up so quickly! I'll definitely use it again, but on what I don't yet know.
You can get the Ad Free PDF version below.
If you haven't noticed, I name all my patterns after flowers or plants and this gorgeous season of Spring is why! I love being out in the garden or in nature, just not quite as much as I love to crochet…
I started working on this while taking a train journey. I'd brought one skein of a DK cotton blend from Hobbycraft with me and wanted to try out some new stitches but on a simple project – how perfect was this! Just needed to get a zip when i'd finished. I also made this headband in the same yarn, another speedy project.
A 5.5mm hook and that's all the materials you will need.
More Free Crochet Patterns
Crochet Zip Bag Pattern
Each row will consist of 31 stitches. There will be no increase or decrease.
Row 1 – CH 33. In 3rd CH from hook work 2 DC. *Skip 2 stitches, work 1SC and 2DC in the next* repeat 9x. Skip 2, work 1 SC to finish the row.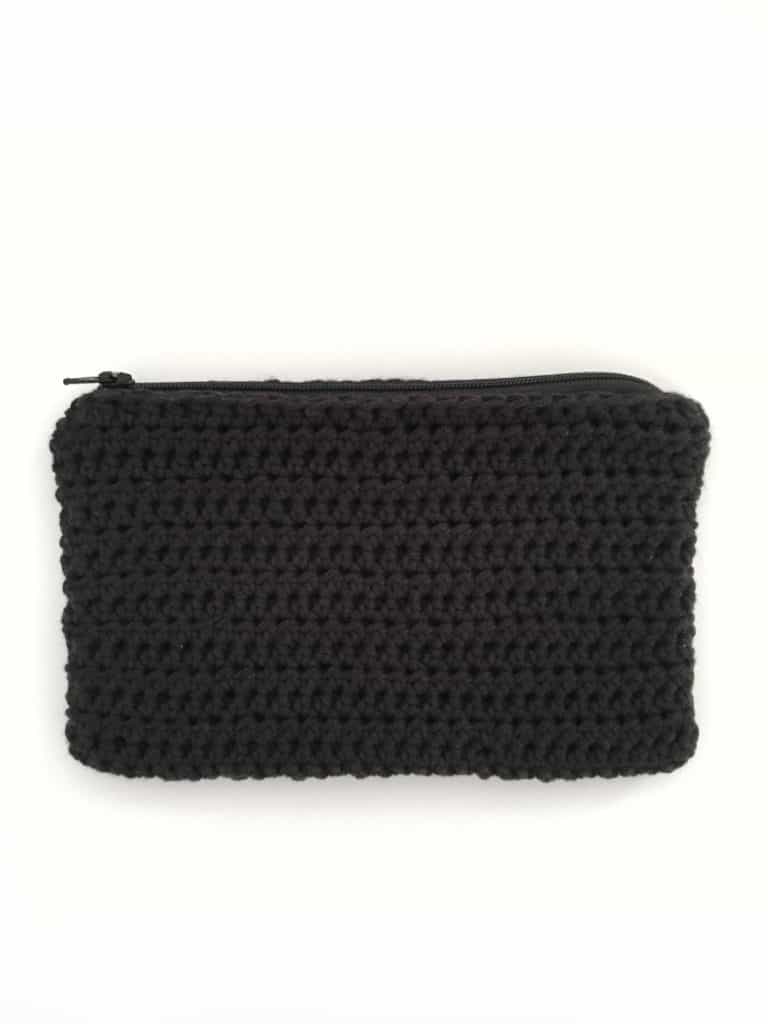 Row 2 – CH2, turn. Work 2DC in the same stitch as your CH2. *Skip 2 stitches, work 1SC in 2DC in the next* repeat x9. Skip 2, work 1SC to finish (this will be in the top of your starting chain)
Rows 3 to 14 – Repeat row 2.
Row 15 – CH1, turn, work 1 HDC in each stitch across.
Continue row 15 for 17 rows in total, or until you're able to fold your work in half and have the stitches line up nicely.
Sew up the sides and join the zip. You may wish to sew so that you're able to turn inside out afterwards to hide the seams.
Finished! I'd love to see one of these in a pastel blue or cream. Want to try a crochet zip bag? Pin for later!