A crochet necklace pattern guys! We've been slowly but surely moving into spring summer here in the UK, and with that comes the challenge of what to make in the warm months. I think crochet accessories are an amazing go to for the summer. If you've been wondering what to crochet in summer, or what you can crochet for a spring craft fair or stall, give this a go!
If you need a quick crochet make, it doesn't get quicker than this. Not even face scrubbies! The perfect option to make up in a load of different colours and add to your stall as some low price point add ons. They'll add up in your inventory so quickly.
You can get the ad free PDF version below.
You can use any cotton based yarn that you have in your stash for these, the chunkier the better ideally. I've used the DK Cotton Blend from Hobbycraft in coral in this one pictured. What do we think to the chunkier rope necklace below? Maybe we'll post that one next.
Crochet Necklace Pattern
You'll need:
If you're following me, you'll need a 5.5mm hook to go with your yarn. Otherwise use whatever hook is right for the yarn you're using.
Scissors
Needle for ends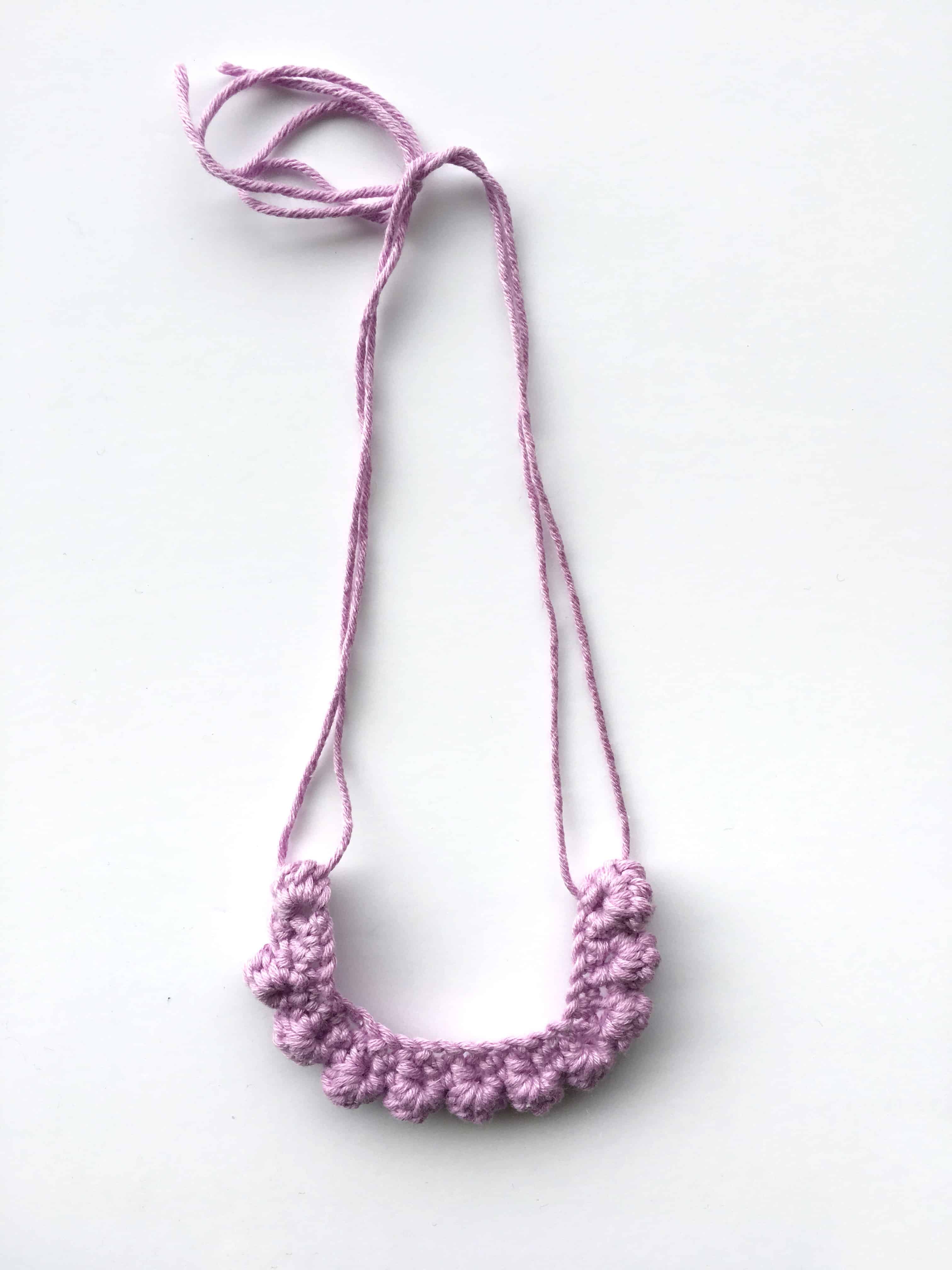 Pattern Steps
Chain 22
Half double crochet (US) in the 2nd chain from the hook and to the end (21 stitches)
CH2, work a bobble stitch, work 1 HDC in the next, repeat to the end – finishing on a HDC. Close off.
Join your yarn in through the HDC row and out through the bobble stitch row. Do the same on the opposite side and cut off a length long enough to go round your neck twice at the size you prefer.
Pull up ends together so they're even, with a 2nd loop pulled through so that one loop can go over your head and you can adjust afterwards and tie behind your neck. Or, keep it long enough so that you can tie together with enough room for both to fit over your head without tying.
Simple?
I'd love to see what colour you make them in! Don't forget to Pin! x